Women who, with a few easy "tweaks," are empowered, ready to take on the world and even more stunning!
Example 1: Rose
Rose wanted an image upgrade as she approached the C Suite in her company.  She always had dressed carefully, and just needed a little polish, and an updated elegant look that reflected her position.   Note:  if you have a "grade school" backdrop on your professional portrait, time for a new one!
Beautiful!
Example 2: Linda
Having spent years as a Corporate Accountant, Linda knew how to dress formally and professionally.
Linda was tired of her outdated image, and of constantly coloring her hair.  In her new career working with small and medium business owners, she wanted to soften her look, look more approachable and easy to work with, which we accomplished beautifully!
Example 3: Denise
Denise is a woman wishing to take her consulting business to the next level. However, her high skill level was not being supported by a strong professional presence.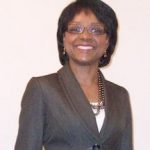 After our work, Denise knew how to create a more powerful look, better utilize color and the impact of "statement accessories" to empower her professionally, and make style choices that highlight her amazing figure!
Example 4: Sheryl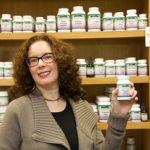 Sheryl's concern was the opposite of Denise's. Sheryl comfortably appears warm and approachable, but as the new TV spokesperson for her brand, she wanted to give her look a little more "edge" and "urban."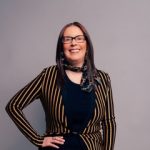 This was so much fun, and she has loved the flexibility of her looks.
Example 5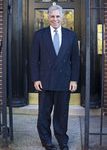 A prominent attorney wearing an expensive suit. However, it is too wide and too long for him, and this makes him look diminished in stature and power.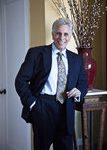 This man should be on the cover of GQ! A well fitting suit has shifted his entire demeanor to power and elegance and his suit commands respect.
Example 6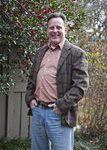 This man's style was "none." He wears "hand-me-downs," with a very casual attitude toward what goes on his body and the condition of it.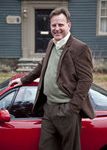 Wow – from college throwback to casual but sophisticated adulthood.  A single guy, he says the compliments from women are amazing!  And his casual attitude has now had an adjustment!
Example 7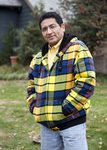 This striking man wears fine suits daily, but doesn't know how to transition to weekend casual.The effect? His look creates an image of unsophisticated Soccer Dad.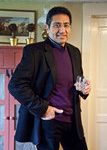 Black jeans, cashmere sweater and sport coat give him the elegance he craves in a casual look. The new jewel tone colors make him look vibrant and the lines of his clothes show off his great physique!