Darn lucky, that's who I am! 
Reinventing myself after a big-deal divorce I found there actually is the perfect work for me!  I discovered the field of image consulting and found that I could make a difference using easy to implement principals that bring the men and women I work with higher confidence, a rev up of sexy, and support their success by fine-tuning attributes such as executive presence and perception of power and competence. 
Why such a strong practice in men?  I LOVE working with men!  I feel valued and respected as a trusted advisor.  Men are loyal clients, they have no need to "reinvent" the wheel when they find something that works.  When they shop they buy six (!) of what they like, they return nothing.  Sound familiar? 
On a deeper note, men often don't have the opportunity to have a meaningful conversation with someone about connecting their personal style to their appearance.  Men are appreciative, wonderful clients.
What else about me?
Born and raised as an Easterner, I started off in Hempstead, Long Island. Then Chappaqua, NY. Then Columbus, Ohio.
Then Colorado – went to Boulder.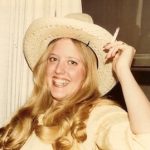 (yes that is a cig – forgive me – it was the times…!) 

My young adult greatest adventure was my 1985 solo move to Bridgeport, Connecticut to "make my fortune in real estate".  For a song, I bought a falling apart Queen Anne Victorian and restored it to its (almost) former glory.  I love old houses, interesting architecture and design details.
I met my attorney husband, and fast forward marriage and babies and here is

amazing son David in Medical School   – trajectory big city New England Hospital.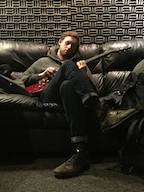 And fabulous entrepreneurial son Douglas in Chicago; musician,  tour manager, music venue manager, record label owner ….
And beautiful foster daughter Elle,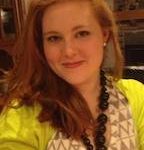 who is the sunshine of my life (can't you tell?)!
I still love historic homes, and for 30 years I am very proud to live my 1769 Salt Box Colonial on the original Boston Post Road in Connecticut.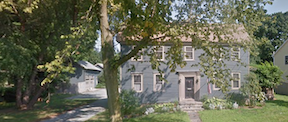 Image consulting, styling men and my J.Hilburn Team of friends and Stylists have been a dream come true for me.   It's not "work" when you love what you do.