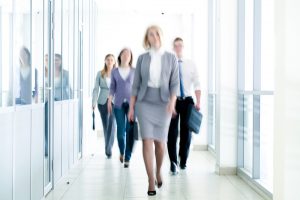 Professional Image Consulting services for when you are ready to be noticed, move up and create an impressive executive presence.
Like it or not, the reality is that in our professional lives we are judged on a daily basis on our appearance.
Our clothing, hairstyle, make-up, body language, facial expressions, grammar and vocabulary are observed and subconsciously categorized either positively, neutrally or negatively.
Style of Success Professional Image Consulting services are for individuals whose ultimate goal is to project an executive presence that conveys confidence and success in business and social settings.
Professionals in employment transition
Litigators who want every edge in a trial situation
Positions that carry significant fiduciary responsibilities for others
Political candidates
Anyone for whom exuding confidence, competence and success will support getting the job, closing the deal or signing the contract – without saying a word.
The SOS mission is to give you the tools for lifelong success and ability to achieve your highest and best personal and professional goals through creating powerful visual credential that support your goals.
A trusted adviser with your best interest at heart, always confidential and completely guaranteed. Are you ready to get started today?
Call 800.798.1643 (or CLICK) for your FREE
no-strings 15 minute phone consultation today!