I am so grateful for the men and women with whom I have worked my J.Hilburn business.  The community we have created is the next best thing to a family. 
Working with J.Hilburn as an Independent Stylist feels very supported.  It's almost like a business in a box – all your fabric swatches and tools are shipped to you. Corporate training is thorough, well executed and you can do it at your own pace.  Client outreach is supported through beautifully curated marketing and social media images as well as digital tools that make selling virtually easy.
Pretty much, it's all you need to start and share your new business… and you have me – your J.Hiburn mentor. 🙂  I've been with J.Hilburn for over 10 years, earned top awards for selling and mentoring, as well as led a team of over 100 Stylists selling over 10 million dollars of clothing.   If you think this sounds like fun (and it is!) lets talk!
J.Hilburn and Your Styling Business Make a Perfect Match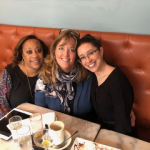 Starting out as a new image consultant was a challenge, but made much easier (and more fun!) after I met my mentor, Ann.  She was there not only to provide technical advice and expertise, but emotional support and motivation when I needed an energy boost! Having a mentor I could trust and rely on made a world of difference in helping me start to grow my own business.  It made the whole process less scary and gave me the confidence to take risks on my own!   I know I wouldn't have accomplished all I did had I not had Ann as my mentor and friend!
Kimberly Slattery Gaston
She has been a wonderful inspiration…
I never would have expected the success and fun my J Hilburn business has brought to me with Ann's help! She has been a wonderful inspiration, support and I love building my business with her.
Erika Illyes
Ann couldn't be more helpful and supportive…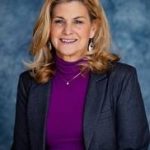 Ann couldn't be more helpful and supportive. She encourages with a light touch and she is great fun to work with. The JH products, training, and Style Advisor support are first rate.
Terri Huber
J Hilburn Stylist