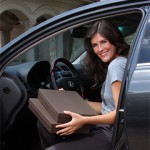 Setting your own work schedule, have the power to determine how much or how little income you want to make.
I love my J Hilburn part time business.
It's lucrative, fun and I get to work in beautiful offices with affluent guys – hey, what's better than that!
About J Hilburn
J Hilburn, U.S. based luxury custom clothier for men is four years old and already the top manufacturer of men's custom shirting in the world.
Driving to a 5 year vision to be the largest luxury brand in the world the company manufactures a product that is of such high quality it boasts a 96% reorder rate (unheard of in retail) and provides a commission, bonus and support system to partners that creates amazing success stories and passionate associates.
This translates to a level of company support to partners that I had no idea existed.
I have been in the top 10 people for sales (out of 1200 in the US) within the first six months, and am now being groomed for leadership. And that is working it part time!
Join a Successful Team
I am looking for style associates across the country that are interested in selling custom and made-to-measure clothes to successful men. If you have experience in retail, the fashion industry, or a love to interact with others, this could be an opportunity to get involved in a highly successful business where you can literally make as much money as you want.
This is not a "job."
Rather, it is the creation of a supported and nurtured business of your very own – on that has the potential for amazing growth and reward. Ideal for men and women who have been recently downsized, who would prefer to be stay-at-home parents, or are looking for a significant lifestyle change. J Hilburn gals have "retired" their husbands – literally. The income generation is so significant that the company has developed a way to bequeath your earnings to your children.
What's a J Hilburn business like?
Well, you already know that men don't like to shop, but they like to look good. When a busy man can you as a resource sitting in front of them with beautiful garments and accessories, that support their professional and social goals at an amazing value – well they are delighted!

Gals … wondering if measuring men is… weird?
The J Hilburn method is so professional and simple — just watch this 5 minute video on my site of me in the measuring process and you will see how easy and comfortable it is!
Please take a moment to listen to the Founders Hil Davis and Veeral Rathods Video and read the success stories. Call me if this opportunity interests you. I'll tell you my experience and help you choose for yourself. And if you choose to join me, you will be part of the fastest growing teams in the country with consistently the highest numbers.
Ann Lindsay, Senior J Hilburn Partner since 2010

[sp_testimonials category="5″ per_row="1″ design="design-17″]