Luxury Wool Classic Sport Coat Perfect for Travel is Rain and Wind Resistant! When you travel you want to go light, so unless your destination is Seattle, you probably are not going to bring a rain coat.
But how many times have you been caught in an unexpected rain shower?
The new J Hilburn line of beautiful, classic, Italian performance wools is your answer.  Available in navy and charcoal, the fabric of this jacket can be wadded up in a ball in the overhead bin, rained on (in the demo the J Hilburn CFO poured a glass of water on his arm – it just ran right off!), snowed on, sleeted on – whatever the airlines or Mother Nature has in mind and still looks great! PERFORMANCE NAVY BLAZER DOUBLE-TWISTED WOOL Vitale Barberis Canonico traces its Italian weaving heritage back over 400 years, and now they are launching a specially treated fine suiting fabric that is treated with teflon.   Trust me – if you hadn't read it you would never know – there is nothing visually unsavory, just amazing performance.  Subtle texture gives it a luxurious appearance, while its wrinkle-resistant nature ensures long-lasting appeal.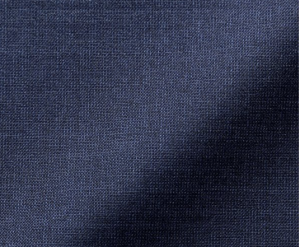 $600, less than the price of a ready-to-wear comparable elsewhere, this jacket is created made to measure for you.  That means you will have the best fit you have ever experienced and pick all the details that will make this jacket yours – from our new stretch lining for exceptional comfort to buttons, lapels, vents and functional button holes.
Every man who ventures outside the front door for business deserves a jacket like this.
Want to know how to "multi-task" your wardrobe for maximum ROI?
I bring confidence, organization, efficiency to your life.