A Smart Phone with an Otter Box on a Belt Clip will look as Big as a Bedroom Door. What is a guy to do with his phone?

If you wear even remotely snug jeans after just a few months you will have a shadow of your phone on your premium denim. Or you can look a bit like a dork with it clipped on your belt…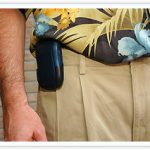 Clearly the answer is to keep it in your jacket, (J Hilburn designs it's jackets with extra interior pocket options – one is perfect for you – here is our dashing CEO Veeral Rathod demonstrating!
For non suit wearing men, or weekends, that solution may only present as an option when cooler weather approaches. But in the interim months, try this little gadget: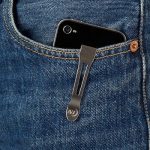 its a small clip that attaches to your phone allowing you to keep it safe and accessible in your front pocket, not too far down that you can't sit or that it will leave a mark, but without the belt holster concept.
Enjoy tips and tricks to look good?
I am a Personal Image Consultant – and it's my job help you select what looks best on you, fits best on you, matching your style personality, your budget and do all this effectively and efficiently.
I transform a disorganized, overloaded closet into a lean, mean business tool machine
I do the shopping for you – you show up to a pre-stocked dressing room
OR, I bring the quality, high value J Hilburn line of affordable custom clothing right to your home or office!
I am a Personal Image Consultant and a J Hilburn Stylist
I bring confidence, organization, efficiency to your life.