Lighter Denim is making a comeback No longer called "stonewashed", lighter denim is perfect for summer.
Check out the GQ Style Manual article. J Hilburn is on point offering lower priced better fitting options with our newest line, Indigo shirting: garment washed, super soft and developing a faded character just like your favorite jeans. Try a denim shirt that is custom fitted to you for the ultimate casual look. Yes, you can get those sharp looking snaps like in the GQ picture!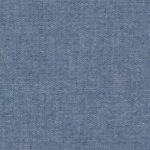 Blue Chambray, click to see the shirt styled
J Hilburn: Your Style not Ours.
Nothing fits and looks better on YOU than custom! No pricey designer label – just you and me helping you to create the wardrobe that matches your personality, needs and budget. Nothing fits and looks better on you. Guaranteed.
I am a Personal Image Consultant and a J Hilburn Stylist
I bring confidence, organization, efficiency to your life.