Sometimes it's just the label that distinguishes the two!
Every wonder as you search for a casual look to throw on under a sport coat with jeans how the $150 (yes really) "tee" you pull out of the drawer is different from the $13.99 in packs of three undershirt?  Other than the label!
The answer is in the details; the color, if there is any stretch woven in, and the finish of the cotton.   Premium tee's are a close second in big business to jeans, and the $150 price tag mentioned above is real.  Not that I endorse it.  But the principal that a tee can be a staple in a man's wardrobe to wear with jeans as well as have a laid back but refined look with a sport coat is a good one.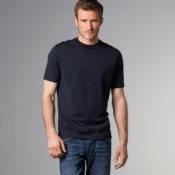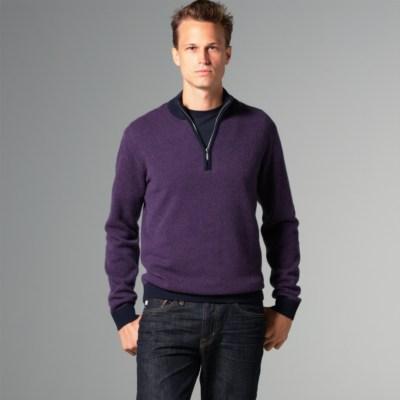 Pima cotton is a must, because the fibers are the longest and result in the most silky, smooth look.  The dressier tee's that have the refined look you want have a luster to the fabric, it's almost silky.
Standing alone, or as a layering piece under a sweater or jacket, a great tee in several colors is a must have.
Just don't "file" it in with your underwear.  🙂
Want to know the best performing non-underwear tee I've found?
Check out my J Hilburn 39$ luxury pima tee, brought to you along with a whole lot of other great stuff you need.  Call me, your local J Hilburn style adviser.
What happens next? I come to your home or office,  measure you in a snap and help you choose your tee, and maybe jeans, a great custom shirt and jacket to finish the look!
With shirts starting at $89, delivery times in 4 weeks, and help selecting your J. Hilburn custom wardrobe by a certified Personal Image Consultant – you'll be glad you made the call!
I am a Personal Image Consultant and a J Hilburn Stylist
I bring confidence, organization, efficiency to your life.