Men are looking for immediate comfort and designers are providing it.
Most of you who purchased a pair of jeans prior to 1990 will have at some point bought a pair of Levi's Original 501, non stretch jeans.  The blue is so dark that your underwear likely turned pale purple when you dumped everything in the washer together, and the denim was so crunchy that it took 2 days of wearing them before they even resembled comfortable.  No wonder no wanted to wash them!
With premium denim processes allowing the consumer an unlimited choice of "washes" from inky black to heavily distressed (aka pay more for holes) the introduction of another modern fiber, spandex is gaining more and more popularity.
Opponents of introducing spandex to jeans say that sizing is affected (buy a size smaller) and adding too much will make a jean stretch out after an hour of wearing, but most guys love the "broken in" feel right out of the box or from the laundry.  Opt for better brands like AG (Adriano Goldschmiede), Lucky, Seven or Joe's Jeans.
As with any jean, consider washing in cold with darks (I like Woolite Dark detergent) and if you want to protect the spandex in your jeans from breaking down over time, hang dry.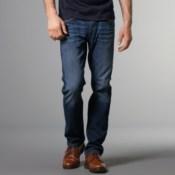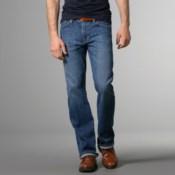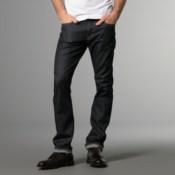 Want your AG Jeans to come TO you (along with a whole raft of other great stuff?)
The easiest way is to make a single phone call to ME, your local J Hilburn style adviser.
What happens next? I come to your home or office,  measure you in a snap and help you choose your jeans, and maybe a great custom shirt and jacket to finish the look!
With shirts starting at $89, delivery times in 4 weeks, and help selecting your J. Hilburn custom wardrobe by a certified Personal Image Consultant – you'll be glad you made the call!
I am a Personal Image Consultant and a J Hilburn Stylist
I bring confidence, organization, efficiency to your life.