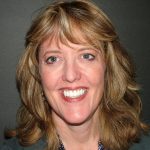 I could not stand it another minute….
After watching the amazing results that several of my clients have experienced working with Dr. Joseph Worthington that I booked my own appointment and got my long waited for veneers!
In the last week and a half, at least 10 people I know have said "… Wow, you look GREAT today!"
But NO one said – "are your teeth different?", and THAT tells me
my old teeth were ickier than I admitted
Dr. Worthington's skill to give me the natural (but gorgeous) look I wanted worked perfectly!!
Please, hear me when I tell you that your (our) teeth issues ARE noticeable, and I had no idea fixing my own would be so easy.
Or that Dr. Worthington would have financing.
Or that it is absolutely, positively pain free.
Or that the reactions of others would be amazing!
Most of us have some tooth related "issue" – it could be that we need whitening, or there is that one "bad" cap.
I've had a bad eye tooth for 15 years – that and a chip, and white spots from childhood and well "x" amount of years of coffee and wine! And I have lived with this on the front of my face for all these years!
My profession bombards me with reinforcements that image, first impressions, non-verbal cues, all the elements that make us desirable in the eyes of the person across from us – well folks, your teeth are right up there FRONT and CENTER.
And I was no different…
Want to know how powerfully this would work for you?
The easiest way is to make a single phone call.
What happens next? A Personal Image Consultant will help you determine if this dental investment is right for you, based on your personal  consultation and analysis.
I am a Personal Image Consultant and a J Hilburn Stylist
I bring confidence, organization, efficiency to your life.